Return to Search
Return to Search Results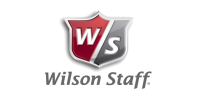 Wilson Sporting Goods Company
Company Information
| | |
| --- | --- |
| Mailing Address: | 130 E Randolph St Ste 600 |
| | 1 Prudential Plaza |
| | Chicago, IL 60601-6164 |
| Location Address: | 130 E Randolph St Ste 600 |
| | 1 Prudential Plaza |
| | Chicago, IL 60601-6164 |
| County: | Cook County |
| DMA: | 602 - Chicago IL |
| CBSA: | 16980 - Chicago-Naperville-Joliet, IL-IN-WI |
| Region: | 3 - East North Central |
| Phone: | (773) 714-6400 |
| Fax: | (773) 714-4570 |
| Toll Free Number: | (800) 622-0444 |
| Website: | http://www.wilson.com |
Contact Information
| | |
| --- | --- |
| Head of Sales: | Chris Rusin, National Sales Manager |
| Other Contact(s): | Alessandra Bollero, Golf Marketing Specialist |
| | Tim Clarke, President of Golf |
| | Mike Dowse, Wilson Worldwide CEO |
| | Terry Larsen, Global Product Manager-Recreational Golf |
| | Lindsey Lasater, Marketing Manager Golf |
| | Mathias Lundblad, Global Product Director - Performance Golf |
| | Jon Pergande, Innovation Manager Golf |
| | Doug Thiel, Director of Marketing |
Business Segment Description
Year Established:
1917
Number of Employees:
1000+
Ownership:
Private
Target Audience:
Businesses,Consumers,Facilities,Retail
Segment(s):
Apparel/HatAccessory/Gift/Award
Bag
Ball
Club
Glove

Company Description
Wilson Golf focuses on developing technologically advanced products that improve the game of the avid golfer.
Company Accomplishments
For nearly a century, Wilson Golf has designed, manufactured and distributed premium and recreational golf equipment throughout the world. Since 1914, Wilson Staff irons have won 61 major championships, more than any other iron manufacturer in history. Wilson Staff's Ci11 irons, Di11 irons anf FYbrid RS hybrids were honored with Golf Digest's Hot List awards in 2011 and 2012. Wilson Staff, Profile, ProStaff and Hope consumer brands offer excellent craftsmanship and tradition today by delivering the highest quality golf equipment to all golfers to enhance performance on the course and overall enjoyment of the game.
Return to Search
Return to Search Results
© National Golf Foundation
Member Directories Terms of Use: The NGF Directories of facilities and businesses are for internal use by members in good standing. The Directory is provided to help connect members and facilitate communication within the industry. Directory content is proprietary to NGF and not to be used to build databases for marketing, business development, mailing lists or any other member or third-party use. If you would like to utilize the best-in-class NGF databases and direct marketing resources to support your own business objectives, please contact NGF. Subscriptions, licenses, list rental and expert direct marketing services are available. For more information, click here.