Return to Search
Return to Search Results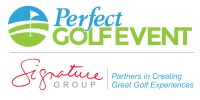 Signature Group
Company Information
| | |
| --- | --- |
| Mailing Address: | 3208 Sawgrass Village Cir |
| | Ponte Vedra Beach, FL 32082-5036 |
| Location Address: | 3208 Sawgrass Village Cir |
| | Ponte Vedra Beach, FL 32082-5036 |
| County: | St. Johns County |
| DMA: | 561 - Jacksonville FL |
| CBSA: | 27260 - Jacksonville, FL |
| Region: | 5 - South Atlantic |
| Phone: | (904) 285-9326 |
| Fax: | (904) 285-9327 |
| Website: | http://www.thesignature-group.com/ |
Contact Information
| | |
| --- | --- |
| Owner/President: | Bruce Lucker, CEO |
| Head of Finance: | Josh LeMaster, CFO |
| Head of Marketing: | Jane Gordon, Vice President of Business Development |
| Other Contact(s): | Jeff Osborne, Sr. Consultant |
Business Segment Description
Year Established:
2004
Number of Employees:
1-10
Ownership:
Private
Target Audience:
Facilities,Businesses
Segment(s):
Consulting
Marketing

Company Description
Bruce Lucker is widely recognized as a marketing innovator in the sports and entertainment world. He is the President and CEO of Signature Golf, as subsidiary of Signature Sports and Entertainment, the brainchild of his life?s work as a superb communicator, negotiator, motivator and strategic marketing and branding expert.
Company Accomplishments
Lucker leads the team that created and launched the international marketing strategy for the award wining I Love NY campaign, which continues to be a phenomenal global branding success. He also played a pivotal role in rebranding the Senior PGA TOUR to the Champions Tour, helped create large scale fan events for NASCAR, developed the multi-million dollar sponsorship agreements with the likes of Coca Cola, American Express, Major League Baseball, American Airlines, Philip Morris, MCI, Cadillac, and more. In the wake of his efforts, clients realized accelerated revenue growth, global brand dominance and double digit increase in market share.
Return to Search
Return to Search Results
© National Golf Foundation
Member Directories Terms of Use: The NGF Directories of facilities and businesses are for internal use by members in good standing. The Directory is provided to help connect members and facilitate communication within the industry. Directory content is proprietary to NGF and not to be used to build databases for marketing, business development, mailing lists or any other member or third-party use. If you would like to utilize the best-in-class NGF databases and direct marketing resources to support your own business objectives, please contact NGF. Subscriptions, licenses, list rental and expert direct marketing services are available. For more information, click here.