Return to Search
Return to Search Results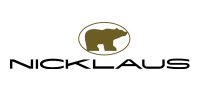 Nicklaus Companies
Company Information
| | |
| --- | --- |
| Mailing Address: | 3801 Pga Blvd Ste 565 |
| | Palm Beach Gardens, FL 33410-2760 |
| Location Address: | 3801 Pga Blvd Ste 565 |
| | Palm Beach Gardens, FL 33410-2760 |
| County: | Palm Beach County |
| DMA: | 548 - West Palm Beach-Ft. Pierce FL |
| CBSA: | 33100 - Miami-Fort Lauderdale-Pompano Beach, FL |
| Region: | 5 - South Atlantic |
| Phone: | (561) 227-0300x 2458 |
| Fax: | (561) 227-0302 |
| Website: | http://www.nicklaus.com |
Contact Information
| | |
| --- | --- |
| Owner/President: | John Reese, CEO |
| Head of Finance: | Michael Arciola, Chief Financial Officer |
| Head of Marketing: | Andrew O'Brien, Sr. VP, Marketing |
| Other Contact(s): | Ray Ball, VP, Business Administration and Development |
| | Tommy Hearden, Business Development Associate |
| | Bobby Root, Technology |
| | Rob Sample, VP Business Development |
| | Paul Stringer, President, Asia Pacific |
| | Mike Zausmer, Manager, Marketing & Communications |
Business Segment Description
Year Established:
1970
Number of Employees:
100-499
Ownership:
Private
Target Audience:
Businesses,Facilities
Segment(s):
Course Architect
Landscape Architect

Company Description
For close to 40 years, the mission of the Nicklaus Companies has been to enhance the golf experience and bring to the consumer golf-related services that mirror the high standards established in the career and life of Jack Nicklaus.
Company Accomplishments
In October 2008, Golf Inc. magazine ranked Jack "The Most Powerful Person in Golf" for the fifth consecutive year. In just over a four-week period ending in May 2008, Jack received three Lifetime Achievement Awards in three different countries, and he was honored by the China Golf Association, then received the PGA Tour, and, finally, the KPMG Architect of the Year in 1993. He's also received The Old Tom Morris Award 2005 (Golf Course Superintendents Association of America; 2001 Donald Ross Award (American Society of Golf Course Architects) and Donald Rossi Award (Golf Course Builders Association of America).
Return to Search
Return to Search Results
© National Golf Foundation
Member Directories Terms of Use: The NGF Directories of facilities and businesses are for internal use by members in good standing. The Directory is provided to help connect members and facilitate communication within the industry. Directory content is proprietary to NGF and not to be used to build databases for marketing, business development, mailing lists or any other member or third-party use. If you would like to utilize the best-in-class NGF databases and direct marketing resources to support your own business objectives, please contact NGF. Subscriptions, licenses, list rental and expert direct marketing services are available. For more information, click here.