Return to Search
Return to Search Results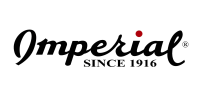 Imperial Headwear
Company Information
| | |
| --- | --- |
| Mailing Address: | 1 Paramount Dr |
| | Bourbon, MO 65441-8309 |
| Location Address: | 1 Paramount Dr |
| | Bourbon, MO 65441-8309 |
| County: | Crawford County |
| DMA: | 609 - St. Louis MO |
| Region: | 4 - West North Central |
| Phone: | (800) 950-1916 |
| Toll Free Number: | (800) 950-1916 |
| Website: | http://www.imperialsports.com |
Contact Information
| | |
| --- | --- |
| Owner/President: | Mike Jaques, Vice President, Sales & Marketing |
| Head of Finance: | Mike Hopkins, Credit Manager |
| Head of Marketing: | David A. Shaffer, VP Sales & Marketing |
| Other Contact(s): | Chris Frame, Marketing & Events Coordinator |
| | Kim Latham, Assistant Business Director |
| | Bruce Levinson, Vice Chairman & CEO |
| | Dan Parenti, VP Design & Brand Development |
| | Mark Rubenstein, Chairman & CEO, PAI |
| | Mike Wrightson, President |
Business Segment Description
| | |
| --- | --- |
| Year Established: | 1916 |
| Number of Employees: | 100-499 |
| Ownership: | Private |
| Target Audience: | Facilities,Retail,Businesses,Consumers |
| Segment(s): | Apparel/Hat |
Company Description
Manufacturer and marketer of custom decorated apparel and headwear.
Company Accomplishments
Since 1916, Imperial has proven itself as the leading headwear manufacturer. Known for quality and innovation in the golf headwear industry, Imperial also distributes in the Corporate/ASI, Resort and Private Label markets. In addition, Imperial is proud to be the licensee for prestigious golf tournaments including the US Open, Ryder Cup, British Open and PGA Championship.
Return to Search
Return to Search Results
© National Golf Foundation
Member Directories Terms of Use: The NGF Directories of facilities and businesses are for internal use by members in good standing. The Directory is provided to help connect members and facilitate communication within the industry. Directory content is proprietary to NGF and not to be used to build databases for marketing, business development, mailing lists or any other member or third-party use. If you would like to utilize the best-in-class NGF databases and direct marketing resources to support your own business objectives, please contact NGF. Subscriptions, licenses, list rental and expert direct marketing services are available. For more information, click here.