Return to Search
Return to Search Results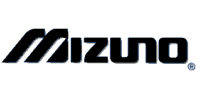 Mizuno USA Inc
Company Information
| | |
| --- | --- |
| Mailing Address: | 4925 Avalon Ridge Pkwy |
| | Norcross, GA 30071-1571 |
| Location Address: | 4925 Avalon Ridge Pkwy |
| | Norcross, GA 30071-1571 |
| County: | Gwinnett County |
| DMA: | 524 - Atlanta GA |
| CBSA: | 12060 - Atlanta-Sandy Springs-Marietta, GA |
| Region: | 5 - South Atlantic |
| Phone: | (770) 441-5553 |
| Fax: | (770) 448-3234 |
| Toll Free Number: | (800) 925-4292 |
| Website: | http://www.mizunousa.com |
Contact Information
| | |
| --- | --- |
| Head of Sales: | Jeremy Galbreth, Director of Field Sales-Golf |
| Other Contact(s): | Chuck Couch, VP Running & Golf |
| | Jeff Crawford, Associate Brand Manager, Golf Marketing |
| | Richard Delvac, Associate Golf Brand Manager |
| | Jennifer Gooch, Assoc. Brand Mgr-Golf |
| | David Llewellyn, Director of R&D - Golf & Diamond |
| | Chris Voshall, Golf Brand Manager |
Business Segment Description
Number of Employees:
100-499
Ownership:
Private
Target Audience:
Businesses,Consumers,Facilities,Retail
Segment(s):
Apparel/HatBag
Club
Component
Glove
Shoe
Other

Company Description
Mizuno Corporation is one of the largest general sporting goods manufacturers in the world. Mizuno manufactures and distributes golf, baseball, softball, running, track & field, and volleyball equipment, apparel and footwear for international markets.
Company Accomplishments
#1 Iron on the PGA Tour for Eight Consecutive Years from 1994 to 2001. Rated #1 in Customer Satisfaction in Irons by the Darrell Survey, 2001 and 2002. #1 Forged Muscle Back Iron in golf - Mizuno MP-33. #1 Utility Long Iron in golf - Mizuno FLI-HI. Mizuno irons users won six events on the PGA Tour in 2002 including three wins in a row. Mizuno iron users earned more than $18 million on the PGA Tour in 2002. Winner of two Golf Tips Tech Awards in 2002 for innovative CORTECH and T-Zoid Hollow Technologies. Introduced the new MP-30 forged irons in September 2002.
Return to Search
Return to Search Results
© National Golf Foundation
Member Directories Terms of Use: The NGF Directories of facilities and businesses are for internal use by members in good standing. The Directory is provided to help connect members and facilitate communication within the industry. Directory content is proprietary to NGF and not to be used to build databases for marketing, business development, mailing lists or any other member or third-party use. If you would like to utilize the best-in-class NGF databases and direct marketing resources to support your own business objectives, please contact NGF. Subscriptions, licenses, list rental and expert direct marketing services are available. For more information, click here.