Return to Search
Return to Search Results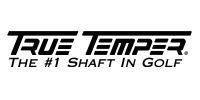 True Temper Sports
Company Information
| | |
| --- | --- |
| Mailing Address: | 8275 Tournament Dr Ste 200 |
| | Memphis, TN 38125-8881 |
| Location Address: | 8275 Tournament Dr Ste 200 |
| | Memphis, TN 38125-8881 |
| County: | Shelby County |
| DMA: | 640 - Memphis TN |
| CBSA: | 32820 - Memphis, TN-MS-AR |
| Region: | 6 - East South Central |
| Phone: | (901) 746-2000 |
| Fax: | (901) 746-2162 |
| Toll Free Number: | (800) 355-8783 |
| Website: | http://www.truetemper.com |
Contact Information
| | |
| --- | --- |
| Owner/President: | Jeremy Erspamer, President & CEO |
| Head of Finance: | Nick Schilling, CFO/SVP Finance |
| Other Contact(s): | Don Brown, Dir. Golf Innovation and Product Strategy |
| | Lauren Carr, Sr. Marketing Communications Manager |
| | Jason Jenne, Chief Financial Officer |
| | David Walker, Vice President - Sales & Marketing |
Business Segment Description
| | |
| --- | --- |
| Year Established: | 1902 |
| Number of Employees: | 1000+ |
| Ownership: | Private |
| Target Audience: | Businesses |
| Segment(s): | Component |
Company Description
True Temper Sports is the leading manufacturer of golf shafts in the world and is the number one shaft played on the PGA Tour. The company markets a compete line of steel and graphite shafts under various brand families.
Company Accomplishments
The Company, established over 100 years ago, markets its products in over 30 countries throughout the world and has full service distribution facilities in the U.S, Australia, Europe, Hong Kong, Japan and China. Each and every year for the past 75 years, the company has had more wins on professional tours than all other brands combined. The award-winning brands of shafts include Dynamic Gold, Project X, Grafalloy and XP. The Company's objective is to partner with the leading golf club OEMs; and to help them develop and distribute the best equipment for golfers of every skill level.
Return to Search
Return to Search Results
© National Golf Foundation
Member Directories Terms of Use: The NGF Directories of facilities and businesses are for internal use by members in good standing. The Directory is provided to help connect members and facilitate communication within the industry. Directory content is proprietary to NGF and not to be used to build databases for marketing, business development, mailing lists or any other member or third-party use. If you would like to utilize the best-in-class NGF databases and direct marketing resources to support your own business objectives, please contact NGF. Subscriptions, licenses, list rental and expert direct marketing services are available. For more information, click here.