Return to Search
Return to Search Results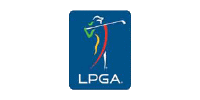 Ladies Professional Golf Association
Company Information
| | |
| --- | --- |
| Mailing Address: | 100 International Golf Dr |
| | Daytona Beach, FL 32124-1082 |
| Location Address: | 100 International Golf Dr |
| | Daytona Beach, FL 32124-1082 |
| County: | Volusia County |
| DMA: | 534 - Orlando-Daytona Beach-Melbourn FL |
| CBSA: | 19660 - Deltona-Daytona Beach-Ormond Beach, FL |
| Region: | 5 - South Atlantic |
| Phone: | (386) 274-6200 |
| Fax: | (386) 274-1092 |
| Website: | http://www.lpga.com |
Contact Information
| | |
| --- | --- |
| Owner/President: | Michael Whan, Commissioner |
| Head of Finance: | Kathy Milthorpe, Chief Financial Officer |
| Head of Marketing: | Roberta Bowman, Chief Brand & Communications Officer |
| Other Contact(s): | Nadia Allem, Global Business Development & Partnerships |
| | Toby Boloton, LPGA, Golf Professional |
| | Kelly Hyne, SVP, Strategic Partnerships |
| | Maria Marino, Freelance Writer |
| | Karen Palacios Jansen, LPGA, Golf Writer |
| | Amy Rogers, Freelance Writer |
Business Segment Description
| | |
| --- | --- |
| Number of Employees: | 100-499 |
| Segment(s): | Golf Associations |
Company Description
Featuring the world's best women golfers, the LPGA's membership includes touring, teaching & club professionals. The LPGA Tour in 2017 featured 35 events, and a record $67.35 million in total official prize money.
Company Accomplishments
The LPGA is the world's longest-running, women's professional sports association. More than $139 million has been contributed to national & local charities from the LPGA & its tournaments since 1981. The LPGA Tour, in conjunction with the LPGA Tournament Sponsors Association, is the first professional golf tour to institute a "kids free" admission policy for all tournaments for children 15 and under who are accompanied by a ticketed adult. The LPGA Golf Clinics for Women, a national program that provides a platform to teach businesswomen the game of golf, are held at selected sites around the country.
Return to Search
Return to Search Results
© National Golf Foundation
Member Directories Terms of Use: The NGF Directories of facilities and businesses are for internal use by members in good standing. The Directory is provided to help connect members and facilitate communication within the industry. Directory content is proprietary to NGF and not to be used to build databases for marketing, business development, mailing lists or any other member or third-party use. If you would like to utilize the best-in-class NGF databases and direct marketing resources to support your own business objectives, please contact NGF. Subscriptions, licenses, list rental and expert direct marketing services are available. For more information, click here.