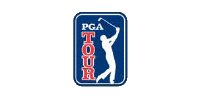 PGA TOUR
Company Information
| | |
| --- | --- |
| Mailing Address: | 100 Tpc Blvd |
| | Ponte Vedra Beach, FL 32082-3167 |
| Location Address: | 100 Tpc Blvd |
| | Ponte Vedra Beach, FL 32082-3167 |
| Country: | United States |
| County: | St. Johns County |
| DMA: | 561 - Jacksonville FL |
| CBSA: | 27260 - Jacksonville, FL |
| Region: | 5 - South Atlantic |
| Phone: | (312) 913-6900 |
| Fax: | (312) 913-6970 |
| Website: | http://www.pgatour.com |
Contact Information
| | |
| --- | --- |
| Contact(s): | Tom Alter, VP Communications |
| | Michael Baliker, Sr. Manager, Communications |
| | Nathan Billman, Fan Engagement Research Analyst |
| | Miller Brady, President PGA TOUR Champions |
| | Amberlee Buckley, Financial Coordinator, Marketing Partnerships |
| | Zach Carlson, Sr Manager, Fan Engagement |
| | Mattie Lou Chandler, Manager, Player Communications |
| | Sam Davis, Director, Social and Short Form Content |
| | Bo Dehuff, Senior Director - Player Partnerships |
| | David Desmond, VP, Endemic Partnerships and Media Sales |
| | Ryan Detering, Corporate Partnerships |
| | Tad Dickman, Sr. Director, Communications |
| | Gillian Gallagher, Associate, Research and Business Intelligence |
| | Luis Goicouria, SVP Media |
| | Amanda Herrington, Sr Director, Communications |
| | Grace Igel, Coordinator, Research & Business Intelligence |
| | Tom Kuhn, VP, Corporate Partnerships |
| | Andy Levinson, Sr VP, Tournament Administration |
| | Laury Livsey, International Media Relations |
| | Ken Lovell, Sr VP, Golf Technology |
| | Mike Martin, Sr Director, Research & Analytics, Corporate Partnerships |
| | Doug Milne, Sr Manager Communications |
| | Jay Monahan, Tour Commissioner |
| | Stewart Moore, VP, Communications, Championship Management |
| | Jack Mueller, Research Analyst, Corporate Partnerships |
| | Laura Neal, SVP Communications |
| | Rachel Noble, Communications Manager |
| | Haley Peterson, Communications Specialist |
| | Michael Pinckes, GM, PGA TOUR Media |
| | Jared Rice, SVP, Sales & Market Development, Championship Management |
| | Jack Ryan, Communications Manager |
| | Joel Schuchmann, SVP, Communications |
| | Elizabeth Shea, Executive Assistant |
| | Sharon Shin, Tournament Administration Manager |
| | Nelson Silverio, II, VP, Content Strategy |
| | Matt Simpson, Sr Director, Operations & Fan Engagement |
| | Calin Skudlarek, Sr Manager, Player Partnerships |
| | Mark Stevens, Sr Director, Business Public Relations |
| | Ryan Stone, Managing Producer |
| | Lance Stover, SVP, New Ventures |
| | Travis Trembath, VP, Fan Strategy & Experience |
| | Andrew Tursky, Golf Writer |
| | Alex Urban, Executive Director, TOUR Championship |
| | Tracey Veal, Manager, Media Relations |
| | Laura Vescovi, Manager, Communications |
| | Mike Vitti, SVP, Data & Decision Sciences |
Business Segment Description
Segment(s):
Golf Associations
Tour or Event

Company Description
The PGA TOUR is a tax-exempt membership organization of professional golfers. The mission of the PGA TOUR is to expand domestically and internationally to substantially increase player financial benefits while maintaining its commitment to the integrity of the game. In addition to providing competitive opportunities for its membership, PGA TOUR events also generate revenue for charitable causes in their communities.
Company Accomplishments
TPC Network consists of 22 Tournament Players Clubs and one PGA Tour public golf club. The clubs have won 69 Golf World Business Top 100 Golf Shops in America Awards; 18 clubs are Audubon certified; clubs have hosted 205 PGA Tour, Champions Tour or nationwide tour events since its inception.
© National Golf Foundation
Member Directories Terms of Use: The NGF Directories of facilities and businesses are for internal use by members in good standing. The Directory is provided to help connect members and facilitate communication within the industry. Directory content is proprietary to NGF and not to be used to build databases for marketing, business development, mailing lists or any other member or third-party use. If you would like to utilize the best-in-class NGF databases and direct marketing resources to support your own business objectives, please contact NGF. Subscriptions, licenses, list rental and expert direct marketing services are available. For more information, click here.