Return to Search
Return to Search Results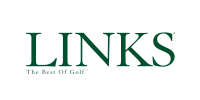 LINKS Magazine
Company Information
| | |
| --- | --- |
| Mailing Address: | PO Box 7628 |
| | Hilton Head Island, SC 29938-7628 |
| Location Address: | 10 Executive Park Rd Ste 202 |
| | Hilton Head Island, SC 29928-4601 |
| County: | Beaufort County |
| DMA: | 507 - Savannah GA |
| CBSA: | 25940 - |
| Region: | 5 - South Atlantic |
| Phone: | (843) 842-6200 |
| Fax: | (843) 842-6233 |
| Website: | http://www.linksmagazine.com |
Contact Information
| | |
| --- | --- |
| Owner/President: | Jack R. Purcell, Jr., President/Publisher |
| Head of Finance: | Laurie Johnson, CFO |
| Head of Marketing: | John H. Swain, Ad Sales |
| Other Contact(s): | Stephanie Alsop, Executive Assistant & Office Manager |
| | Tim Carr, Art Director |
| | Ian Critser, Digital Coordinator |
| | Jim Frank, Contributing Editor |
| | Cody Harrison, Director of Southeastern Sales |
| | Cris Hayes, Ad Sales |
| | Graylyn Loomis, Golf Writer-Digital Editor |
| | Nancy Purcell, Editorial Director |
Business Segment Description
Year Established:
1988
Target Audience:
Consumers
Segment(s):
Publishing
Internet

Company Description
As the lifestyle magazine for serious golfers, LINKS is edited to serve the passionate, affluent player who wants to play smarter, sound wiser, touch the past and out-think the architects. Our readers trust LINKS to keep them in step with the total golf experience, including new travel opportunities, high-performance gear, exciting personalities and major tournament coverage. For golf insiders who have "graduated" from instruction-heavy publications, LINKS offers an alternative that brings to life the very soul of the game.
Company Accomplishments
Since 1987, multiple National Golf Writer's Association awards have been bestowed to LINKS. The magazine is celebrating 18 years of providing the Best of Golf to its avid and affluent subscribers.
Return to Search
Return to Search Results
© National Golf Foundation
Member Directories Terms of Use: The NGF Directories of facilities and businesses are for internal use by members in good standing. The Directory is provided to help connect members and facilitate communication within the industry. Directory content is proprietary to NGF and not to be used to build databases for marketing, business development, mailing lists or any other member or third-party use. If you would like to utilize the best-in-class NGF databases and direct marketing resources to support your own business objectives, please contact NGF. Subscriptions, licenses, list rental and expert direct marketing services are available. For more information, click here.