Return to Search
Return to Search Results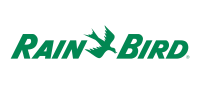 Rain Bird Corporation - Golf Division
Company Information
| | |
| --- | --- |
| Mailing Address: | 6991 E Southpoint Rd |
| | Tucson, AZ 85756-9401 |
| Location Address: | 6991 E Southpoint Rd |
| | Tucson, AZ 85756-9401 |
| County: | Pima County |
| DMA: | 789 - Tucson (Sierra Vista) AZ |
| CBSA: | 46060 - Tucson, AZ |
| Region: | 8 - Mountain |
| Phone: | (619) 661-4493 |
| Fax: | (619) 671-4045 |
| Toll Free Number: | (800) 984-2255 |
| Website: | http://www.rainbird.com/golf |
Contact Information
| | |
| --- | --- |
| Owner/President: | Anthony Lafetra, President |
| Other Contact(s): | Stuart Adams, Media Planner |
| | Ramsey Bret, Specification & Corporate Accounts |
| | Andy Burns, District Sales Mgr-Carolinas/Georgia |
| | Serge Gauthier, Regional Sales Manager - Canada and Mexico |
| | Didier Gentry, Golf Sales Manager - Europe |
| | Chris Grainger, Associate |
| | Stuart Hackwell, National Sales Manager - Golf Division |
| | Jeff Hiday, Associate |
| | Jeff Lawson, Regional Sales Mgr-Western USA |
| | Pat Loper, Product Manager |
| | Carolyn Maloney, Channel Marketing Manager |
| | Scott Pace, Regional Sales Manager - Eastern USA |
| | Scott Rottler, Sr. Product Mgr. - Golf Central Control |
| | Mohan Subramanian, Marketing Manager |
Business Segment Description
| | |
| --- | --- |
| Year Established: | 1933 |
| Ownership: | Private |
| Target Audience: | Businesses,Consumers,Facilities,Retail |
| Segment(s): | Irrigation/Water Management |
Company Description
Since 1933, Rain BirdŽ Golf Division has lead the way with irrigation technologies such as EAGLE (TM) gear rotors, field controllers, map-based central controls, decoders, swing joint, and other irrigation accessories and service plans.
Company Accomplishments
Rain Bird was founded with a single purpose - to transform the science of irrigation technology into a tool for effective water resource management. From this idea, a company with its superior irrigation products began the course of global leadership that continues today with over 130 patents. The Golf Division highlights its commitment to conservation through advanced product design and ongoing sponsorship of several golf-related environmental initiatives. Rain Bird is committed to the "Intelligent Use of Water" and believes its legacy is to design products that provide value and meet strict quality standards. These products are sold worldwide through an extensive network of distributors.
Return to Search
Return to Search Results
© National Golf Foundation
Member Directories Terms of Use: The NGF Directories of facilities and businesses are for internal use by members in good standing. The Directory is provided to help connect members and facilitate communication within the industry. Directory content is proprietary to NGF and not to be used to build databases for marketing, business development, mailing lists or any other member or third-party use. If you would like to utilize the best-in-class NGF databases and direct marketing resources to support your own business objectives, please contact NGF. Subscriptions, licenses, list rental and expert direct marketing services are available. For more information, click here.