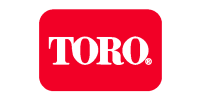 The Toro Company
Company Information
| | |
| --- | --- |
| Mailing Address: | 8111 Lyndale Ave S |
| | Bloomington, MN 55420-1196 |
| Location Address: | 8111 Lyndale Ave S |
| | Bloomington, MN 55420-1196 |
| Country: | United States |
| County: | Hennepin County |
| DMA: | 613 - Minneapolis-St. Paul MN |
| CBSA: | 33460 - Minneapolis-St. Paul-Bloomington, MN-WI |
| Region: | 4 - West North Central |
| Phone: | (952) 888-8801 |
| Fax: | (952) 887-8258 |
| Toll Free Number: | (800) 348-2424 |
| Website: | http://www.toro.com |
Contact Information
| | |
| --- | --- |
| Owner/President: | Rick Olson, Chairman, President & CEO |
| Head of Finance: | Angela C. Drake, VP and Chief Financial Officer |
| Head of Marketing: | Josh Tubbs, Sr. Marketing Manager - Golf, Commercial Division |
| Other Contact(s): | Barry Beckett, Sr Marketing Manager |
| | Kevin N. Carpenter, VP Global Operations and Integrated Supply Chain |
| | Jody M. Christy, VP, BOSS |
| | Amy E. Dahl, VP, International, General Counsel and Corporate Secretary |
| | Tony Ferguson, Sr. Marketing and Business Development Manager Manager |
| | Edric Funk, Group Vice President, Golf, Grounds & Irrigation |
| | Blake M. Grams, VP Sustainability, Business Analytics and Process Improvement |
| | Greg Janey, Group VP, Landscapes and Contractor |
| | Greg Lawrence, Director, Global Product Marketing |
| | John Lawrence, Director, Strategic Golf |
| | Peter Moeller, Group VP, Underground and Specialty Construction |
| | Dan O'Brien, Sr Director, Distributor Development |
| | Robert Starr, Director of Strategic Technologies |
| | Kurt D. Svendsen, VP, Technology |
| | Grant Young, GM, Commercial |
Business Segment Description
Year Established:
1914
Number of Employees:
1000+
Ownership:
Public
Target Audience:
Businesses,Consumers,Facilities,Retail
Segment(s):
Maintenance Equipment
Irrigation/Water Management
Golf Car/Cart

Company Description
The Toro Company thrives as an industry leader in supplying turf maintenance equipment and irrigation systems for golf courses around the world. Toro Financing helps courses acquire the products they need, with a solution customized to each business.
Company Accomplishments
Golf courses world wide count on Toro for exceptional course conditions, powerful innovation and complete support and solutions. Golf is a vital part of The Toro Company and we invest in industry advancement to ensure a bright future for all.
© National Golf Foundation
Member Directories Terms of Use: The NGF Directories of facilities and businesses are for internal use by members in good standing. The Directory is provided to help connect members and facilitate communication within the industry. Directory content is proprietary to NGF and not to be used to build databases for marketing, business development, mailing lists or any other member or third-party use. If you would like to utilize the best-in-class NGF databases and direct marketing resources to support your own business objectives, please contact NGF. Subscriptions, licenses, list rental and expert direct marketing services are available. For more information, click here.