Return to Search
Return to Search Results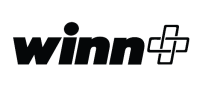 Winn Incorporated
Company Information
| | |
| --- | --- |
| Mailing Address: | 15648 Computer Ln |
| | Huntington Beach, CA 92649-1608 |
| Location Address: | 15648 Computer Ln |
| | Huntington Beach, CA 92649-1608 |
| County: | Orange County |
| DMA: | 803 - Los Angeles CA |
| CBSA: | 31080 - |
| Region: | 9 - Pacific |
| Phone: | (714) 373-6271 |
| Fax: | (714) 379-5463 |
| Toll Free Number: | (877) 854-7601 |
| Website: | http://www.winngrips.com |
Contact Information
| | |
| --- | --- |
| Owner/President: | Ben Huang, President & CEO |
| Head of Sales: | Mike Coelho, National Sales Manager |
| Other Contact(s): | Loye Peternell, CFO |
| | Jeff Shepherd, Marketing Manager |
Business Segment Description
Year Established:
1973
Ownership:
Private
Target Audience:
Retail,Facilities,Consumers,Businesses
Segment(s):
Component
Other

Company Description
Winn built on its success in the golf industry by introducing its patented ELASTOM ETMŪ material to the golf grip market in 1996. ELASTOM ETMŪ is the first true innovation in over 30 years to be introduced into this market.
Company Accomplishments
The revolutionary polymer grip made of ELASTOM ETMŪ that delivers better feel, vibration absorption and slip resistance for golfers of all abilities took the golf world by storm. In just six years, Winn has galvanized the industry, pushing the potential of the golf grip in unprecedented ways.
Return to Search
Return to Search Results
© National Golf Foundation
Member Directories Terms of Use: The NGF Directories of facilities and businesses are for internal use by members in good standing. The Directory is provided to help connect members and facilitate communication within the industry. Directory content is proprietary to NGF and not to be used to build databases for marketing, business development, mailing lists or any other member or third-party use. If you would like to utilize the best-in-class NGF databases and direct marketing resources to support your own business objectives, please contact NGF. Subscriptions, licenses, list rental and expert direct marketing services are available. For more information, click here.