Return to Search
Return to Search Results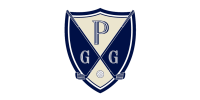 Prestwick Golf Group
Company Information
| | |
| --- | --- |
| Mailing Address: | W248 N5499 Executive Drive |
| | Sussex, WI 53089 |
| Location Address: | W248 N5499 Executive Drive |
| | Sussex, WI 53089 |
| County: | Waukesha County |
| DMA: | 617 - Milwaukee WI |
| CBSA: | 33340 - Milwaukee-Waukesha-West Allis, WI |
| Region: | 3 - East North Central |
| Phone: | (262) 714-9105 |
| Fax: | (800) 962-3455 |
| Toll Free Number: | (800) 505-7926 |
| Website: | http://www.prestwickgolfgroup.com |
Contact Information
| | |
| --- | --- |
| Owner/President: | Mike Fryatt, President |
| Head of Marketing: | Steve Syrjala, Sales & Marketing Manager |
| Other Contact(s): | John Barry, Inside Sales Support |
| | Ben Fahrenholz, Territory Sales Executive |
| | Mark Hammer, Director of Sales |
| | Erin Inhof, Marketing Manager |
| | Dustin Schwab, Territory Sales Executive |
| | Mack Wallace, Inside Sales |
| | Derek Wathke, Territory Sales Executive |
Business Segment Description
Year Established:
1997
Ownership:
Private
Target Audience:
Facilities
Segment(s):
Turf/Landscape Product
Facility Product
Clubhouse Supply/Service
Range/Mini Golf

Company Description
A manufacturer of maintenance free golf course accessories that are unmatched by anyone in the industry. With a complete line of recycled plastic and Ironwoods golf course accessories, we are confident in our abilities to assist you with any of your golf course or driving range accessory needs. Call today for a free sample or catalog.
Company Accomplishments
Known for building the highest quality and longest lasting products, we have been honored to supply accessories to golf courses worldwide.
Return to Search
Return to Search Results
© National Golf Foundation
Member Directories Terms of Use: The NGF Directories of facilities and businesses are for internal use by members in good standing. The Directory is provided to help connect members and facilitate communication within the industry. Directory content is proprietary to NGF and not to be used to build databases for marketing, business development, mailing lists or any other member or third-party use. If you would like to utilize the best-in-class NGF databases and direct marketing resources to support your own business objectives, please contact NGF. Subscriptions, licenses, list rental and expert direct marketing services are available. For more information, click here.