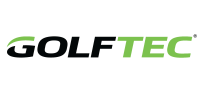 GOLFTEC HQ
Company Information
| | |
| --- | --- |
| Mailing Address: | 67 Inverness Dr E Ste 175 |
| | Englewood, CO 80112-5154 |
| Location Address: | 67 Inverness Dr E Ste 175 |
| | Englewood, CO 80112-5154 |
| Country: | United States |
| County: | Arapahoe County |
| DMA: | 751 - Denver CO |
| CBSA: | 19740 - Denver-Aurora, CO |
| Region: | 8 - Mountain |
| Phone: | (303) 779-9900 |
| Fax: | (303) 379-6668 |
| Toll Free Number: | (877) 446-5383 |
| Website: | http://www.golftec.com |
Contact Information
| | |
| --- | --- |
| Owner/President: | Joe Assell, CEO and Co-Founder |
| Head of Finance: | Jon Marquardt, Chief Financial Officer |
| Head of Marketing: | Chris Kuebrich, VP, Marketing |
| Other Contact(s): | Jeremy Beck, Chief Operations Officer |
| | Nick Clearwater, VP of Instruction |
| | Chad Covak, VP of Real Estate |
| | Amy Gill, Business Development Coordinator |
| | Krissy Gritz, VP of Accounting/Controller |
| | Flynn McLain, VP Franchise Operations |
| | Dave Pauley, Director of Club Fitting and Merchandise Services |
| | John Spagnola, Director of Marketing |
| | Brent Stewart, VP Creative Director |
Business Segment Description
Year Established:
1998
Number of Employees:
100-499
Ownership:
Private
Target Audience:
Facilities,Businesses
Segment(s):
Player Instruction
Other Clubfitter

Company Description
GolfTEC's certified personal coaches combine superior technology with a proven teaching approach to provide lasting improvement for players of all levels. We also offer corporate entertainment services for tournaments and events.
Company Accomplishments
2 Master Professionals in Instruction on staff. 2 PGA Section Teachers of the Year. One of Colorado's top 250 privately held companies.
© National Golf Foundation
Member Directories Terms of Use: The NGF Directories of facilities and businesses are for internal use by members in good standing. The Directory is provided to help connect members and facilitate communication within the industry. Directory content is proprietary to NGF and not to be used to build databases for marketing, business development, mailing lists or any other member or third-party use. If you would like to utilize the best-in-class NGF databases and direct marketing resources to support your own business objectives, please contact NGF. Subscriptions, licenses, list rental and expert direct marketing services are available. For more information, click here.