Return to Search
Return to Search Results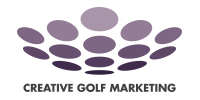 Creative Golf Marketing
Company Information
| | |
| --- | --- |
| Mailing Address: | 206 Southwind Pl Ste 2A |
| | Manhattan, KS 66503-3132 |
| Location Address: | 206 Southwind Pl Ste 2A |
| | Manhattan, KS 66503-3132 |
| County: | Riley County |
| DMA: | 605 - Topeka KS |
| CBSA: | 31740 - |
| Region: | 4 - West North Central |
| Phone: | (785) 537-8877 |
| Fax: | (785) 537-9186 |
| Toll Free Number: | (800) 526-8794 |
| Website: | http://www.creativegolfmarketing.com |
Contact Information
| | |
| --- | --- |
| Owner/President: | Steve Graves, President |
| Head of Marketing: | Otto Hartman, General Manager |
| Other Contact(s): | Jonathan Graves, Design Manager |
| | Christie Latimore, Client Relations |
| | Kevin Morganfield, Vice President |
| | AJ Redetzke, Vice President of Marketing |
Business Segment Description
Number of Employees:
1-10
Ownership:
Private
Target Audience:
Facilities
Segment(s):
Consulting
Marketing

Company Description
CGM specializes in creating membership marketing initiatives designed to solidify the membership base at our private club clients. CGM is the very best at accomplishing membership development goals for private clubs.
Company Accomplishments
Creative Golf Marketing has performed membership marketing consultation for over 1400 private country clubs in 49 states. The company has been recognized as the 'Membership Marketing Firm of the Year' by the BoardRoom Magazine 15 of the last 17 years. Additionaly, Golf Digest named CGM the "Editors Choise - Membership Marketing Firm" in 2017.
Return to Search
Return to Search Results
© National Golf Foundation
Member Directories Terms of Use: The NGF Directories of facilities and businesses are for internal use by members in good standing. The Directory is provided to help connect members and facilitate communication within the industry. Directory content is proprietary to NGF and not to be used to build databases for marketing, business development, mailing lists or any other member or third-party use. If you would like to utilize the best-in-class NGF databases and direct marketing resources to support your own business objectives, please contact NGF. Subscriptions, licenses, list rental and expert direct marketing services are available. For more information, click here.